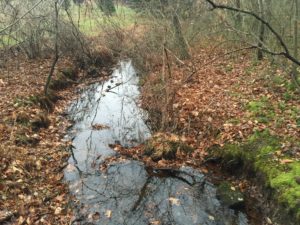 Parks and Recreation has received questions from residents upset about trees being cut in the disc golf course at Kenilworth Park. To address those concerns, here are a few points in regard to the tree removal.
The only trees being removed are Ailanthus, an invasive species from Asia.

The removal of ailanthus is critical because of the introduction of the spotted lantern fly, an Asian insect that has the capability to decimate many native species including agricultural species such as fruit trees and grapes.

The stumps of the cut trees are being left high during winter time cutting so the stumps can be recut and painted with herbicide during the growing season to keep the trees from re-growing from stump sprouts.

Replanting will be done with native species after the removal process has been completed.
Hope this answers some of the concerns. It is Parks & Recreation Commission mission to manage and maintain the township parks to the highest and best possible standards.