Supervisors Seeking Candidates for Vacant Township Supervisor Position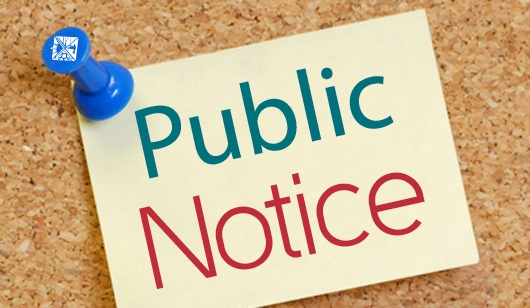 The North Coventry Township Board of Supervisors are seeking applications of candidates for a single vacant position on its five-member Board. 
The vacant position was created as an elected member of the Board for 2022 was unable to fulfill the position. By state law, the Board accepted this resignation on January 3, 2022, and a replacement must be chosen within 30 days.
The Board of Supervisors serves as the Township's policy-making body charged with the duty of general governance of the municipality, with legislative and executive powers in accordance with the Pennsylvania Second Class Township Code. Primary functions of the Board include enacting ordinances, formulating budgets, levying taxes, and overseeing employees. <learn more about serving>
If interested in applying to serve, qualified candidates must be a North Coventry Township resident for at least a year prior to assuming the position and an elector of the Township.
While serving in office a Supervisor cannot hold any other elected position in the Township, including the school board, or Chester County government.
The appointed individual shall hold office until the first Monday in January 2024.
Please bear in mind that the position will be placed on the ballot for the first municipal general election in 2023 when voters decide who will seat the unexpired four-year term.
Applicants should submit a letter of interest along with a resume to the Township office, attention Erica Batdorf, Township Manager, by email at twpmgr@northcoventry.us or by hard copy mail to 845 S. Hanover Street, Pottstown, PA, 19465.
It is the Board's intention to make an appointment at their regularly scheduled meeting on Monday, January 24, 2022, at 7:00 p.m. The Board may be interviewing candidates publicly at that time.